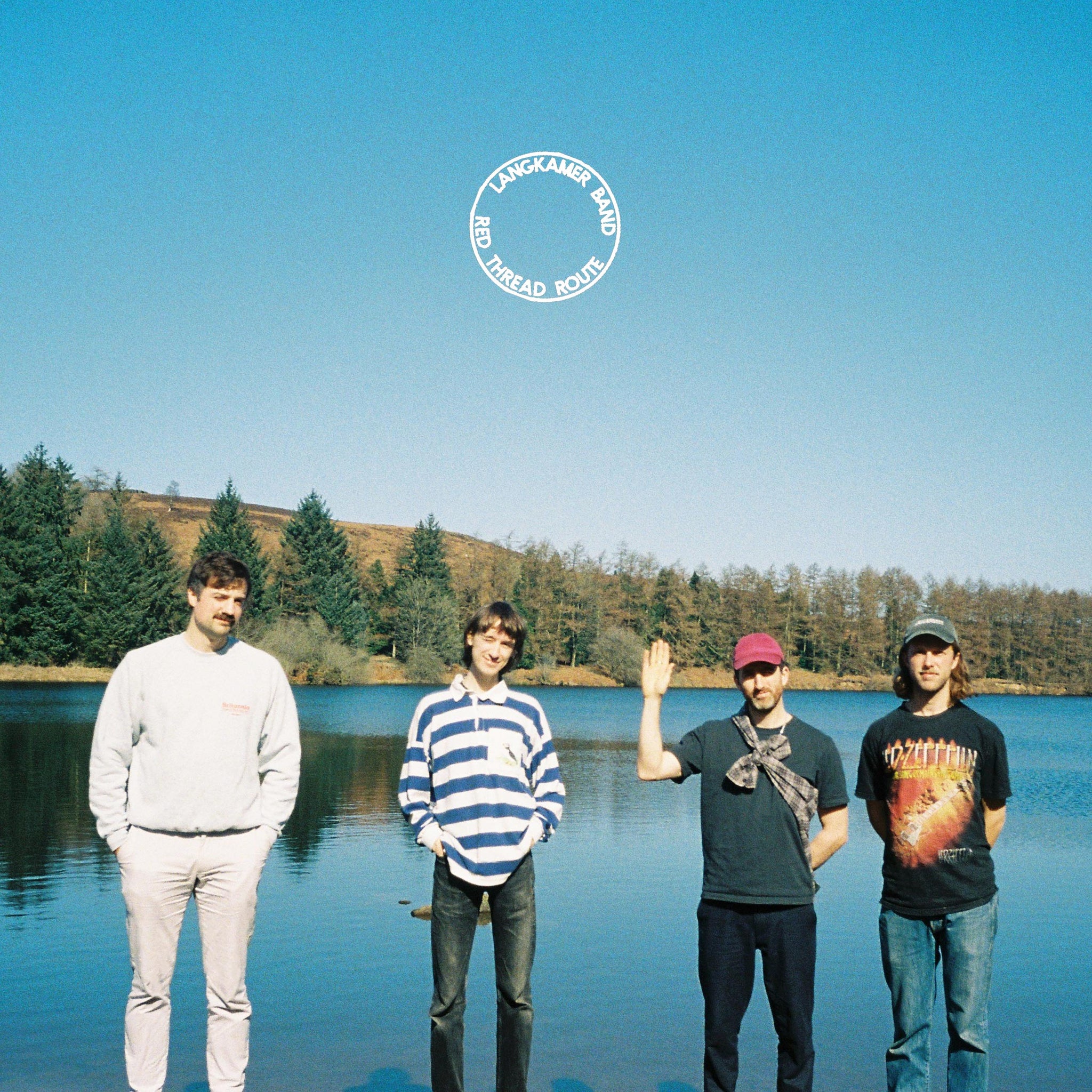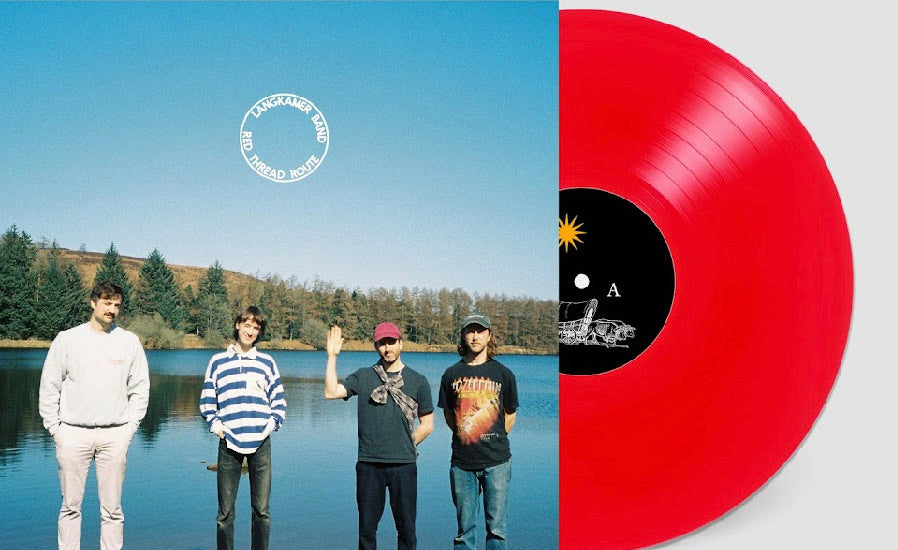 LANGKAMER 8 TRK EP "RED THREAD ROUTE" on RED 12" VINYL on Breakfast records
Just one year on from their debut album, Langkamer return with new EP 'Red Thread Route', a freewheeling testament to the highs and lows of the road. Written whilst touring the UK and Europe, it's a more kinetic turn for the band, one that amplifies their trademark blend of slacker rock and old Americana. From the anthemic twists and turns of lead single 'Total Motion', to the soft country reverie of 'So Long Little Rock', in every song you can feel the listless locomotion of a band in transit. At times crawling, at times careening, it's a dynamic, indomitable record, one that reveals Langkamer's prowess in every riff and rhythm. 
The EP sees Langkamer join forces with several stalwarts of the Bristol music scene. Willie J Healey and Clara Mann lend their unmistakable vocals, while production was deftly handled by the dynamic duo of Alfie Tyson-Brown (Katy J Pearson) and Jack Ogborne (Bingo Fury).

Moreover, as a bonus, the vinyl edition of 'Red Thread Route' comes with the double A-side of 'Teeth' and 'Soul Bucket', released at the beginning of this year.
Track Listing

Side A:
Red Thread Route EP
Balsedreef

Total Motion (featuring Willie J Healey)

Hamlet

Running The Reds

Cotton Evening (featuring Clara Mann)

So Long Little Rock
Side B:
Bonus Tracks